LATEST ISSUE Saturday | 21 March 2020 | Issue 2
Izzy - Age 2
If not for your smile and your laugh and your heart, This place we call home would be minus a part. –
Nancy Tillman
Evan - Age 5
Once upon a time I became yours and you became mine, we will stay together through the tears and the laughter because that's what they call, happily ever after
Betsy - Age 2
Though she be but little, she is fierce.
William Shakespeare
Kathleen - Age 21
One day, we won't need to talk about inclusion, diversity, representation, and we'll just live our lives. Until then…
Evan - Age 5
And I'd choose you; in a hundred lifetimes, in a hundred worlds, in any version of reality, I'd find you and I'd choose you.
Making Chromosomes Count welcomes you to Grabbing Life by the Extra Chromosome
Making Chromosomes Count produces the Down Syndrome Community Newspaper, "Grabbing Life By The Extra Chromosome".
The Community Newspaper provides valuable resources to the wider Down Syndrome network representing every voice through real lived experiences.
The newspaper will provide information and support for professionals, new and expectant parents, family members, and friends.  Each issue will include an insert which will cover a dedicated topic. The newspaper will be issued bi-monthly (to start) and released on the 21st of the month. A hard copy of the newspaper will be available by request.
Making Chromosomes Count will support, educate and advertise important messages whilst meeting individual needs by co-promoting from the heart of the Down syndrome community." says Stacey Byrne, Co Founder, Making Chromosomes Count.  "One of our most important priorities with our newspaper is to provide balanced information by giving a voice to all and a platform to express it.
Donations
Our mission is for this much needed newspaper to be as widespread as possible. We can only achieve this with your help, be it financial or volunteering your skills.
The team @ MCC Thanks You
Twitter
Important question @scotgov @agcolehamilton
"for what reason the minutes of the Scottish Screening Committee are not routinely published."
@JoeFitzSNP "minutes from the Scottish Screening Committee will be routinely published starting with the next meeting." @dontscreenusout https://t.co/zzNCpbdx1n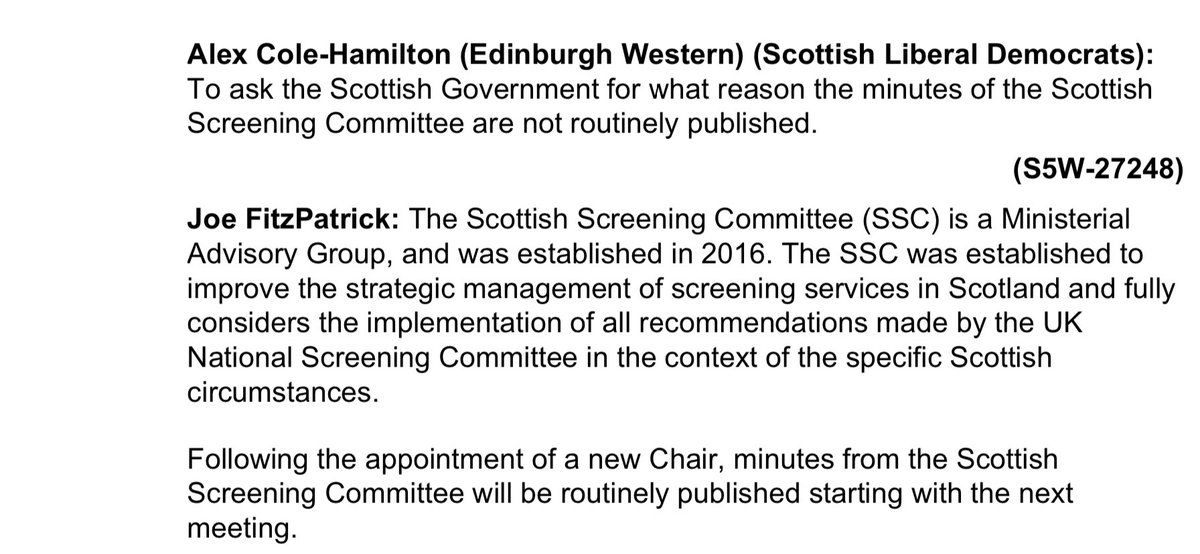 Nulla porttitor accumsan tincidunt proin eget tortor risus pellen tesque ipsum idon orci.
Porttitor accumsan tincidunt proin eget tortor risus pellen tesque ipsum idon orci porta dapibus vestibulum acimo diam sit amet quam